The Technical University of Cluj-Napoca (UTC-N) was founded in 1948, this university is classified by the Ministry of Education as an advanced research and education center. Fully integrated in the international academic life, the Technical University of Cluj-Napoca pays attention to the international exchange of values, an aspect that is visible in the over 200 inter-university agreements and in the large number of internships for students.
Key member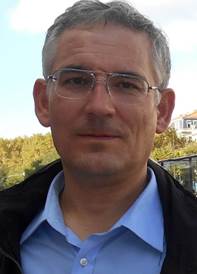 Virgil Dobrota is currently Professor in telecommunications engineering at Technical University of Cluj-Napoca, Ph.D. advisor and head of Communications Department. He was involved in projects such as RACE-MAGIC, INCO-COPERNICUS 1529, ACTS AC235, COST 290, FP7-4WARD, FP7-UCONNECT. Member of IEEE Communications Society, ACM-SIGCOMM, he published 16 books/ book chapters and more than 100 scientific papers. His current research interests are focused on seamless connectivity in cloud-based networks, software-defined networking and unified communications.
Key member
Iustin Alexandru Ivanciu received Dipl.Eng. (2011), M.Sc. (2013) in Telecommunications at Technical University of Cluj-Napoca. Currently he is Assistant and PhD student, being interested in software-defined networks and active measurements in cloud.